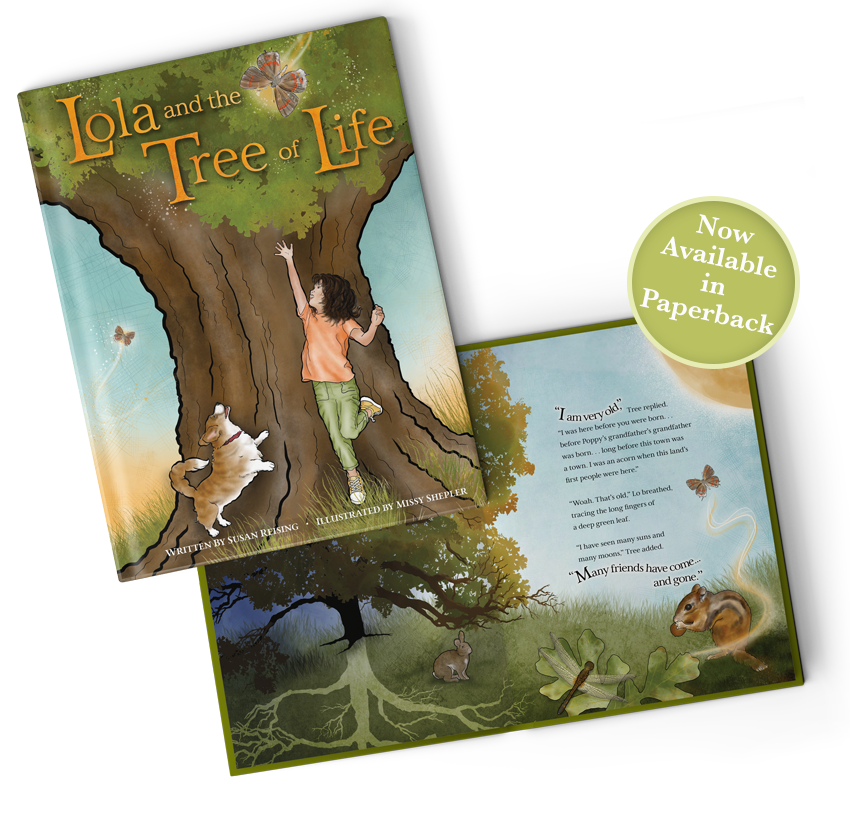 A sensitively crafted tale introducing children to the circle of life.
Lola and the Tree of Life is in the news!
Lola and the Tree of Life
Children ages 4 through 8 learn about death as a part of life through the story of a young girl named Lola, her beloved friend Tree (a wise old oak) and her ailing grandfather.
This story can help a child:
Prepare for the death of a loved one or pet before it happens.
Understand that while death is permanent, memories and connections live on.
Learn about natural cycles in the web of life.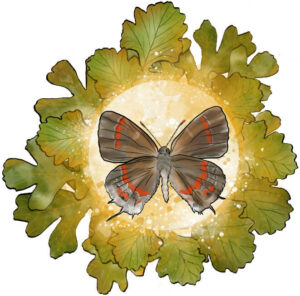 Praise for Lola and the Tree of Life
The author does a wonderful job of creating an engaging and appealing story that tackles a very difficult subject and, in doing so, offers hope and comfort to young children. The illustrations are full of movement and light and help to keep the heavy subject matter at an age-appropriate level.
This beautifully illustrated and written book sensitively describes life, death, the interconnectedness of all that is living, and the ongoing connectedness to that which has passed on before. "Lola and the Tree of Life" provides a comforting message to children who are facing grief and loss. A highly recommended read!
"Lola and the Tree of Life" is a lovely, well-told story that will help children understand loss and the circle of life. With gorgeous illustrations, this gentle tale works to reassure young readers and leave them with a feeling of hopefulness, even if they have lost someone special.
Talking about loved ones reaching the end of life is a very emotional conversation. "Lola and the Tree of Life" offers a positive perspective and thoughtful message. I'm glad I had the opportunity to plant that seed in my daughters' minds before being confronted with a difficult loss in our own family.
Ask for the book at your local bookstore
Central Illinois Locations
Peoria
All Peoria libraries
I Know You Like a Book
Proctor Hospital Gift Shop
Rick Renner Accounting office
Chillicothe
Chillicothe Public Library

East Peoria
Fondulac Library
Marquette Heights
Marquette Heights Public Library

Peoria Heights
Forest Park Nature Center Gift Shop

Why teach kids about loss before it happens?
I wrote "Lola and the Tree of Life" to introduce the idea of death in a loving, natural way—before it happens. Whether you're a parent, grandparent, counselor, teacher or anyone else in a position to nurture a child, I hope this book helps you prepare the children in your life for the loss of a beloved person, pet or other living thing.
Resources for Adults & Kids
Use these free resources to enhance the "Lola and the Tree of Life" experience.