Below are some questions a child may ask after hearing or reading "Lola and the Tree of Life," along with possible answers. For more helpful, age-appropriate guidelines for talking with a child about death, visit these online resources. Consider using our coloring pages and word search on our Fun for Kids page to help engage the child.
In general, when discussing death with a child, be as direct as possible (for example, say "died," not "passed away" or "went away") and use words your child will understand. If the child asks a question you don't have a clear answer to, don't be afraid to say, "I'm not sure about that." When possible, add something reassuring, for example, "But here's something I do know for sure…"
"Lola and the Tree of Life" is a spiritual, but not religious, book. If your child has been exposed to religious concepts, this general approach will allow you to bring in religious beliefs (yours and those of others, using age-appropriate language) as you engage in conversations about the story.
Questions and Possible Answers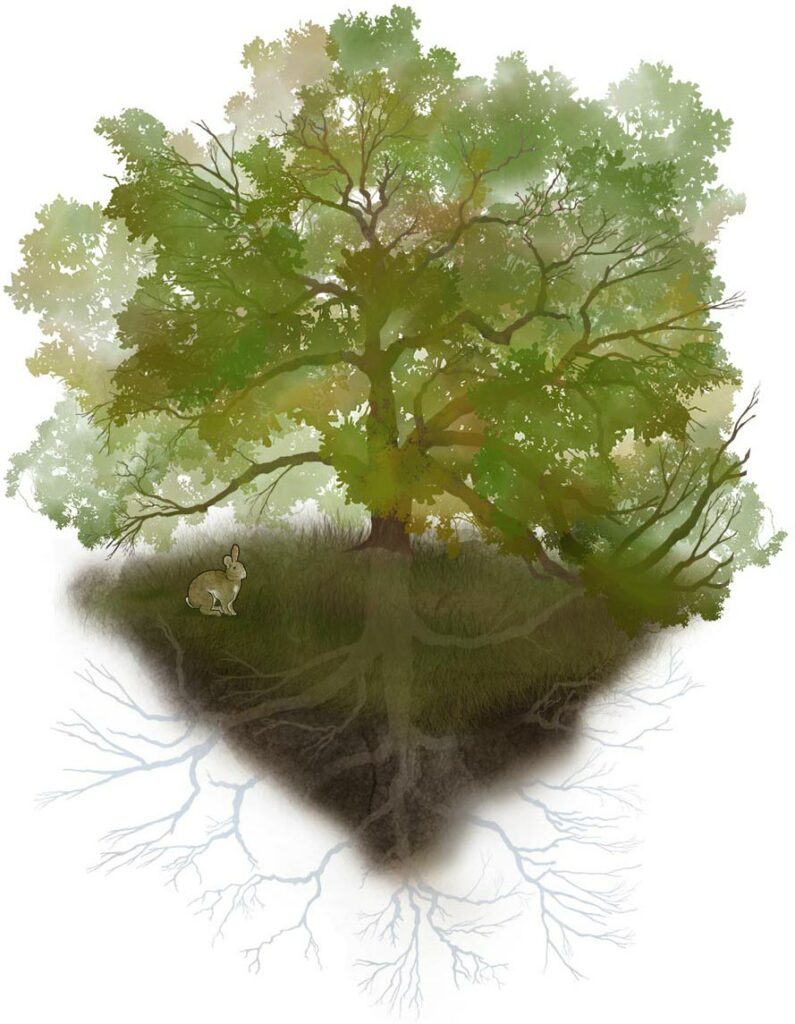 Talking with Children About Death
Exploring Tree Communication
"Lola and the Tree of Life" suggests trees talk. We may not be able to hear them, but they really are communicating! The following resources offer insights into that amazing phenomenon.
TED Talk June 2016
How Trees Talk to Each Other
Suzanne Simard
"A forest is much more than what you see," says ecologist Suzanne Simard. Her 30 years of research in Canadian forests have led to an astounding discovery — trees talk, often and over vast distances. Learn more about the harmonious yet complicated social lives of trees and prepare to see the natural world with new eyes.
Suzanne has since written a New York Times bestselling memoir, "Finding the Mother Tree," that skillfully interweaves the story of trees with her own to help us all better understand who we are and our place in the world.
TED-Ed Talk June 2019
The secret language of trees
Camille Defrenne and Suzanne Simard
Most of the forest lives in the shadow of the giants that make up the highest canopy. These are the oldest trees, with hundreds of children and grandchildren. They check in with their neighbors, share food, supplies and wisdom gained over their lives, all while rooted in place. How do they do this? Camille Defrenne and Suzanne Simard explore the vast root system and intricate communication of trees using a child friendly, animated approach.
The Hidden Life of Trees
https://www.wohllebens-waldakademie.de/
Peter Wohlleben
In his international bestseller "The Hidden Life of Trees," Peter Wohlleben opened readers' eyes to the amazing processes at work in forests every day. Then came his breathtakingly illustrated edition that brought those wonders to life like never before. Now his observations have been made into a stunning documentary film by the same name, directed by Jörg Adolph.
Both books are available new and used online and in bookstores. The documentary, released in theatres in 2021, may be rented or purchased through Amazon Prime video, Google Play, Microsoft, Apple TV and YouTube.